Zoominars at
Moment Magazine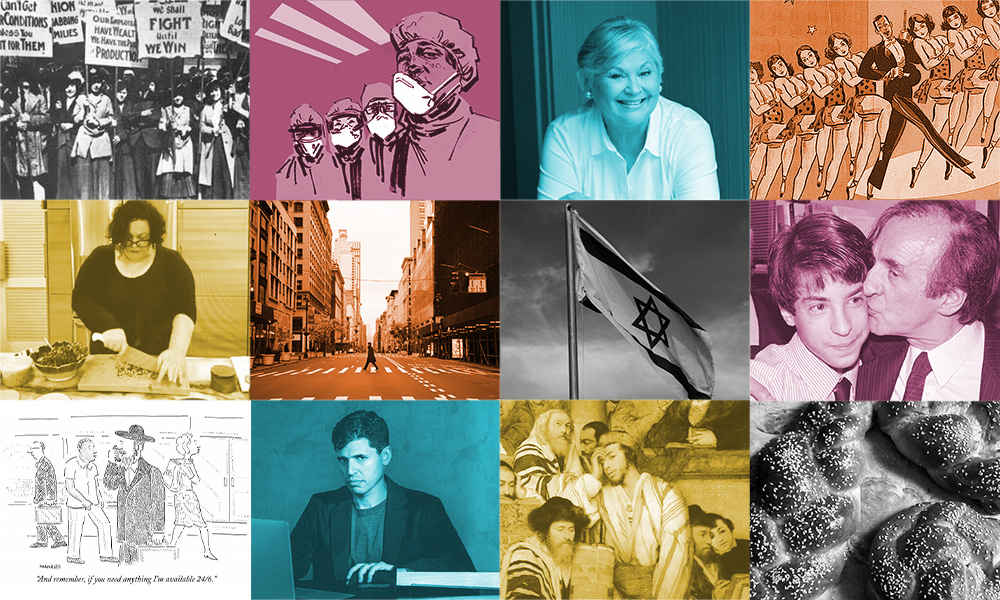 MOMENT LIVE! ZOOMINARS
Becoming Dr. Ruth with Ruth K. Westheimer and Tovah Feldshuh
*Monday, December 6, 11:00 am, ET / 8:00 am, PT
Ruth K. Westheimer has led a remarkable life. Long before she became a world-famous sex therapist, she escaped the Holocaust on the Kindertransport to Switzerland and was a teenage sharpshooter in the Haganah. As a young woman she studied and taught at the University of Paris before making her way to the United States—and "becoming Dr Ruth." She will be in conversation about how to live life to the fullest with Tovah Feldshuh, the six-time Tony- and Emmy-nominated actor who will play her in the Off-Broadway show Becoming Dr Ruth this December. Westheimer and Feldshuh will be joined by Moment editor-in-chief Nadine Epstein.
*Please note special day and time.
*
She's Gone: Shedding Light on Domestic Violence with artist Keren Goldstein, author Rachel Louise Snyder and advocate Shoshannah Frydman
Tuesday, December 7, at 4:30 pm, ET
Well before the start of the COVID-19 pandemic, Israeli artist Keren Goldstein created the art installation She's Gone which features the clothing of Israeli murdered victims of intimate partner violence. Join Goldstein and Rachel Louise Snyder, award-winning author of No Visible Bruises, for a discussion about why assaults against women have been recorded in greater numbers worldwide since the start of the pandemic, what can be done about it and how the exhibit She's Gone is protesting the global phenomenon of gender-based murder performed by spouses and other family members. Dr. Shoshannah Frydman, Executive Director of the Shalom Task Force will share how the Jewish community is helping to combat and prevent domestic violence and available resources.
This program is in partnership with The Moment Gallery, Remember the Women Institute, She's Gone, Strongin Collection and in cooperation with the Embassy of Israel. A She's Gone mini exhibition will be shown at the Strongin Collection art gallery in Georgetown, DC from December 2-9.
Support Moment
We hope you are enjoying Moment's Zoominar series which provides a new way to learn, connect and laugh. Please consider making a donation to help support our ongoing effort to bring you new and engaging opportunities.