Zoominars at
Moment Magazine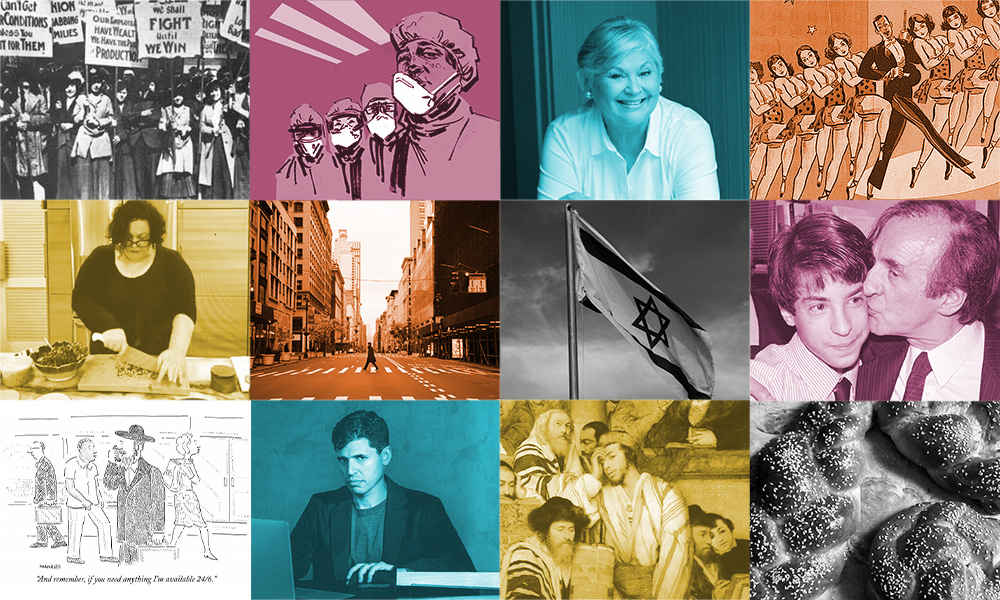 Culinary Travels with Joan Nathan
Tuesday, October 27 at 4:30 p.m. ET
Cookbook author Joan Nathan in conversation with Moment Editor-in-Chief Nadine Epstein about her Jewish food adventures in Italy, France, Morocco, Israel, Vietnam and beyond.
*
From Abraham Lincoln to Modern Times: The History of Jewish Involvement in American Presidential Elections with Historians Jonathan Sarna and Lauren Strauss
Tuesday, November 3 at 4:30 p.m. ET
Presidential candidates have wooed Jewish voters as far back as Abraham Lincoln. Why did candidates seek out the Jewish vote and how did they do it? How has the landscape of Jewish voters changed in modern times? Join Jonathan D. Sarna, Professor of American Jewish History at Brandeis University and Chief Historian of the National Museum of American Jewish History and Lauren B. Strauss, Scholar in Residence in the Jewish Studies Program at American University and Senior Historical Consultant for the forthcoming Capital Jewish Museum, in conversation with Moment's opinion and book editor Amy E. Schwartz.
*
The State of Democracy with Journalists E.J. Dionne and Robert Siegel
Tuesday, November 10 at 4:30 p.m. ET
Join us for a post-election conversation on the state of our democracy with E.J. Dionne, syndicated columnist for the Washington Post and Robert Siegel, former NPR host of All Things Considered.
*
Because the Middle East is Funny: Exploring Israeli History Through Comedy with Comedian Benji Lovitt
Tuesday, November 17 at 4:30 p.m. ET
It has been said that throughout our history, Jews have laughed to keep from crying. In a country which has experienced its share of ups and downs, Israel has developed its own unique brand of humor. Benji Lovitt tracks the changes in Israeli society through classic movie, TV, and comedy clips.
Support Moment
We hope you are enjoying Moment's Zoominar series which provides a new way to learn, connect and laugh. Please consider making a donation to help support our ongoing effort to bring you new and engaging opportunities.