Zoominars at
Moment Magazine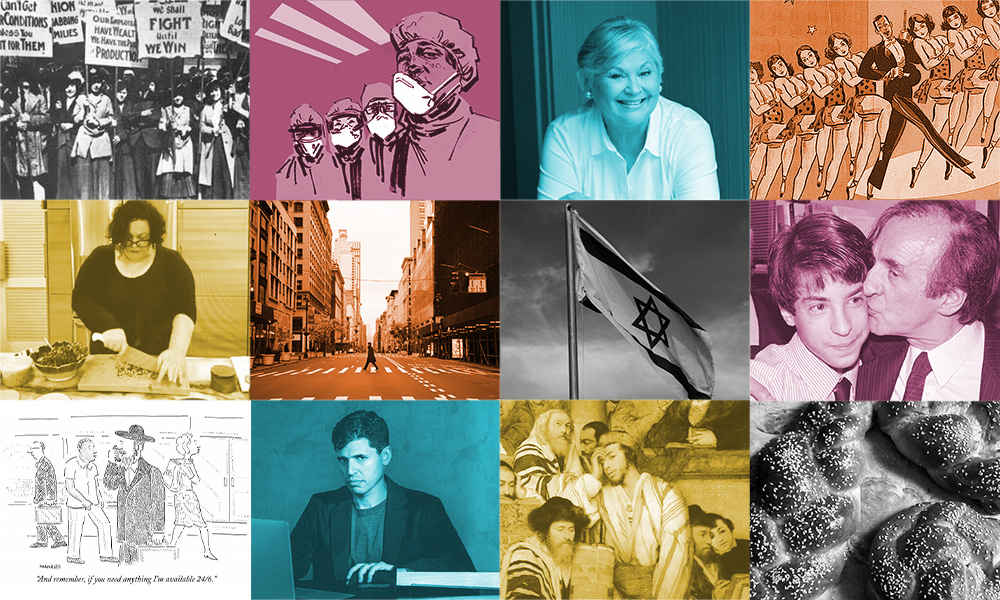 North Africa's Forgotten Holocaust with Sarah Abrevaya Stein and Aomar Boum
Tuesday, January 26 at 4:30 p.m., ET / 1:30 p.m. PT
Under the Nazi, Vichy, and Italian fascist regimes, Jews as well as some Muslims, were subject to race law and internments. In commemoration of International Holocaust Remembrance Day, join Moment Deputy Editor Sarah Breger in conversation with UCLA professors Sarah Abrevaya Stein and Aomar Boum, co-editors of The Holocaust and North Africa. They will discuss the experiences of North African Jews during World War II, why their histories have been marginalized and the relationship between Jews and Muslims during that period and how it reverberates today.
This program is cosponsored by the American Sephardi Federation
*
Things Calvin Trillin Forgot To Say
Tuesday, February 2 at 4:30 p.m., ET / 1:30 p.m. PT
In 1975, journalist and humorist Calvin Trillin wrote about Jacob Schiff and his uncle Ben Daynovsky in the first issue of Moment, trying to figure out why his family entered the United States through Texas and not Ellis Island. Join Calvin, in conversation with Moment's opinion and book editor Amy E. Schwartz to hear an update on his Jacob Schiff adventures all these years later and what he's thinking about and working on today.
*
Jewish Pioneers in Television
Tuesday, February 9 at 4:30 p.m., ET / 1:30 p.m. PT
From the early beginnings of TV in the 1940s, Jews have been at the forefront of shaping the television landscape. Join television historians Walter J. Podrazik and Harry Castleman for a walk down memory lane and learn about the fascinating characters who started CBS, NBC and ABC as well as the creators and actors of some of the most iconic programs such as Your Show of Shows, The Goldbergs [the original series], All in the Family and many more.
Support Moment
We hope you are enjoying Moment's Zoominar series which provides a new way to learn, connect and laugh. Please consider making a donation to help support our ongoing effort to bring you new and engaging opportunities.