Russia & Ukraine, Explained
As Russia's invasion of Ukraine intensifies, Moment guides you through the crisis with exclusive interviews, backgrounders and updates.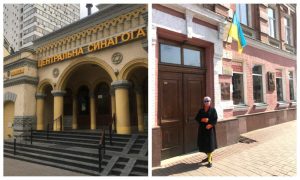 The Violent History—and Remarkable Transformation—of Jewish Life in Ukraine
When Russia attacked Ukraine, President Vladimir Putin stated that his goal was "denazification." Historians agree that there is no substance to this claim—and that by invoking Nazism, Putin is attempting to weaponize the trauma of World War II to justify an invasion, and the many lives it has cost.
Today, life for Jews in Ukraine has changed dramatically. The Ukrainian president, Volodymyr Zelensky, is Jewish; many of his relatives, including all three of his grandfather's brothers, died in the Holocaust. In 2019, he won the presidency with 73 percent of the vote. Compared with other countries, Ukraine scores fairly low on measurements of antisemitic incidents and attitudes.
Read the interview with Ira N. Forman, Obama's special envoy to monitor and combat antisemitism, about Jewish life in Ukraine—its fraught history, its remarkable evolution—and how it continues to affect the Russian invasion.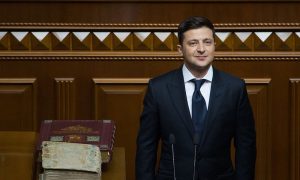 The Resilience of Ukraine and Its Jews
For Jews across the world, Volodymyr Zelensky is now a source of pride: a young, inexperienced leader who is putting his life at risk for his people by leading a nation of 40 million people in opposing a ruthless Russian aggressor.
Direct from the Front Lines
Young Ukrainian Artists Respond to the Invasion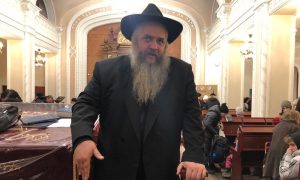 POLISH GAZETA WYBORSKA REPORTER: KONSTANTY GEBERT
Russian Aggression through the eyes of Eastern Europe with Konstanty Gebert and Amy E. Schwartz
NATAN SHARANSKY and ROBERT SIEGEL
Russia, Vladimir Putin and Ukraine: The Struggle Between Authoritarianism and Democracy
AMBASSADOR IVO H. DAALDER & ROBERT SIEGEL
Russia & Ukraine Explained with Ambassador Ivo H. Daalder and Robert Siegel
Israel, Zelensky & the American-Jewish community
How (Almost) Everyone Is Supporting Ukraine: Israel's response to Russia-Ukraine crisis
Israel's efforts to straddle supporting Ukraine at its time of need, while not opposing Putin in order to maintain Israeli-Russian security cooperation on the Syrian border, stands in stark contrast to the views of the U.S. administration and of the American Jewish community.
An Interview with Radoslaw Sikorski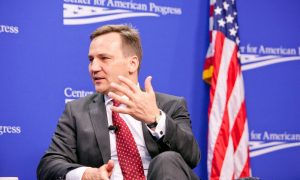 What Is Putin Thinking?
One longtime diplomat with a ringside seat for observing both the war and the dictator is Radoslaw Sikorski, chair of the European Parliament's committee on U.S relations and a former defense minister and foreign minister of Poland.