Prove Your Comedy Chops with Moment's Cartoon Caption Contest
Welcome to the Moment Magazine Cartoon Caption Contest, founded with the help of New Yorker cartoon editor Bob Mankoff, and drawn by New Yorker cartoonist Ben Schwartz.
Do you have a way with words and humor? If so, look at the cartoon below and send us a caption—or two or three! Plus scroll down to vote for your favorite caption. It's free and fun!
Winners may claim a free Moment subscription for a friend of family member. Contest open to U.S. residents 18 and above.
Plus: Read interviews with some of our most prolific caption contest contributors here.
Submit a caption for this cartoon by December 15 by writing it in as a comment at the bottom of this page!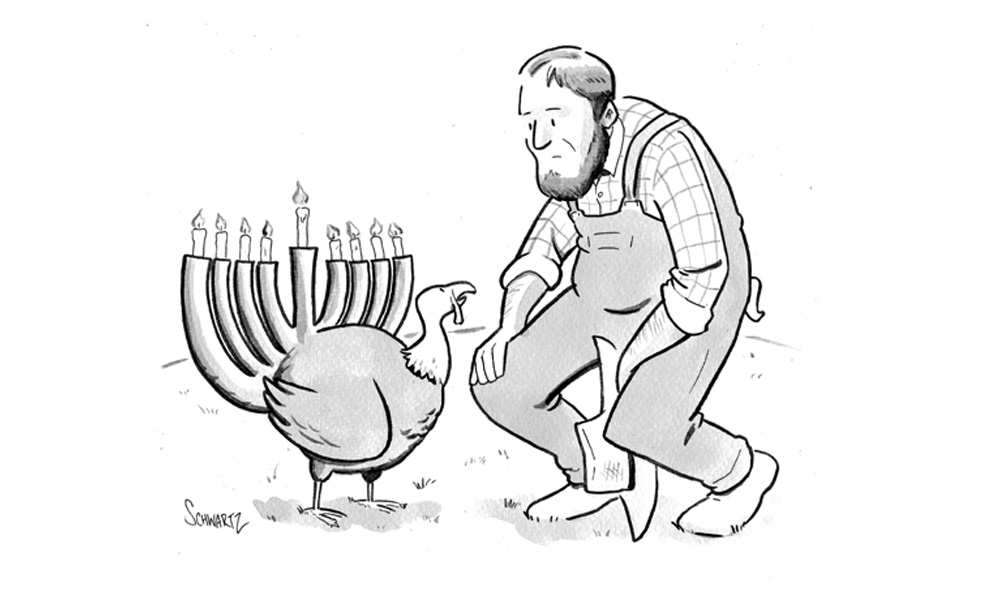 Vote for your favorite caption by filling out the form immediately below!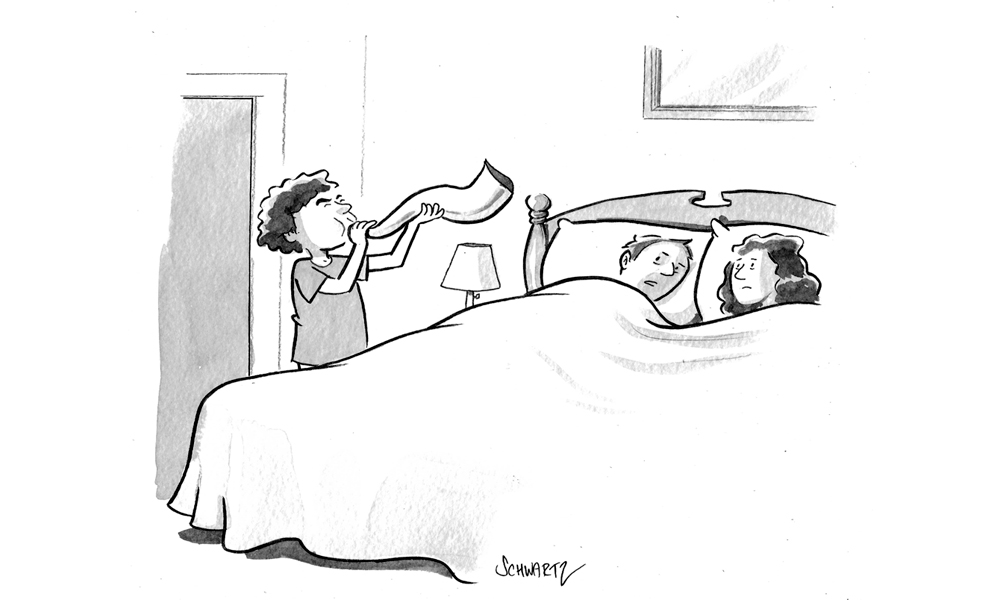 "Maybe the drums would be okay after all."
—Michael Lomazow, Riverside, CA
---
"If you don't stop, I'll give you a Tekiah Gedola you won't forget!"
—Robert D. Diamant, Staten Island, NY
---
"Haven't our people suffered enough?"
—Adrian Storisteanu, Toronto, ON, Canada
Vote for your favorite! The winner will receive a free subscription to Moment to give to a friend. Any U.S. resident age 18 or older can enter.
Chuckle at the Summer issue 2021 winning caption—and see who wrote it!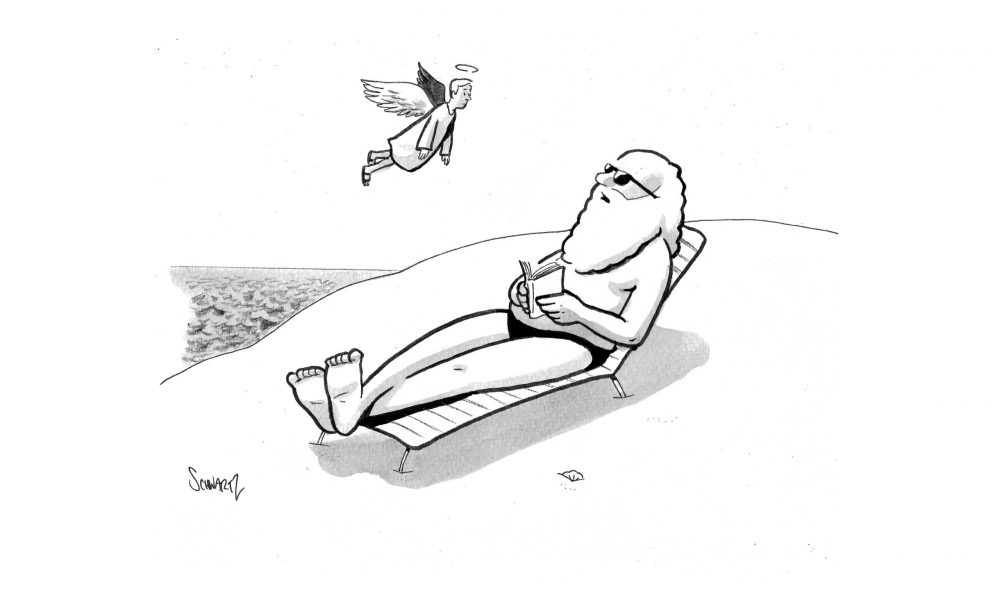 "Hey, the seventh day is over when I say it's over."
—Jim Gorman, Thousand Oaks, CA
How to Submit Your Caption(s)
Submit as a comment below by December 15, 2021 Finalists will appear in the upcoming issue. To vote for the winner of the November/December Issue 2021 contest (see finalists above), use the vote form.